Video Made

Easy!
ATTENTION: Coaches, Consultants, Course Creators & Entrepreneurs
This $97 video training bundle from top video producer Travis Shields is designed to help you quickly and easily produce videos to build your influence and attract more customers!
What you'll get inside the Video Launch Kit:
6 exclusive training videos ($197 Value) with Travis's top DIY strategies that make shooting video SIMPLE, even with ZERO video experience
How to make your videos look more professional on ANY budget (even if you only have an iPhone or a webcam)
Access to our private Facebook group where you'll get access to Travis and pick his brain every month!
Before You Shoot Checklist ($49 Value) so you'll have confidence that your tech is setup correctly
Video Content Planner PDF ($49 Value) so you'll never have to worry about what to say on video again! You can print the planner out or fill in the worksheet on your computer.

The planner includes:

Video Topic Ideas
Fill in the blanks to help inspire your next video. Sometimes we just need a good idea to help spark our creativity.

Video Flow Framework
Once you hit record or go live, this framework gives you a structure for presenting your content in a way that keeps flowing so you don't have to think about what to do on camera. This is the framework I use for my videos.

Content Worksheet


This worksheet has questions to guide the content of your videos. In this fillable space you will answer questions to help you come up with engaging content for your videos.
👇
Which of these below applies to you?

👇
• You hate getting on camera so you freeze up whenever you start to record.
• You feel unnatural and have a hard time getting your points across.
• It seems to take forever to produce a single video.
• You don't know what video gear to use.
• You're running out of things to talk about.
• You're just overwhelmed by the entire process!
Now, if that sounds familiar...
Video Launch Kit is 100% for you!
Hey there, I'm Travis!
I help you connect with your audience through video.
Video is the most compelling way to connect with your audience today and I'll help you leverage the right tech to minimize production time, so you can focus on serving your audience.
I've produced seven multimillion-dollar video campaigns for top internet marketer, Brendon Burchard, and multiple successful online marketing courses and sales videos that have made millions of dollars for the industries top thought leaders and influencers.
Now it's your turn!
I've compiled my 20 years of experience into a kit that combines tech strategy and mindset tools so that you can succeed in video.
See you inside the course!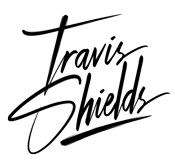 Brendon Burchard
#1 New York Times Bestselling Author
"If you get a chance to work or learn from this guy you must do it! Travis is kind of the pro and the legend in the industry and he's been my secret weapon for growing my brand. If you've ever watched any of my online courses or seen any of our 300 million video views you know this guy has filmed me for a decade. Not just our YouTube videos or social media, but book trailers, documentaries, from commercials to video clips to behind the scenes at events, he has been my secret weapon for growing my brand. So if you get to work with Travis make sure you do!"
Chalene Johnson
#1 New York Times Bestselling Author
"Unlike other courses that are overly techy and time consuming, Travis's new course keeps it short and sweet while teaching valuable video creation content. The guy is just so down right humble and unassuming that you can't help but like him! I really like that he strips away the hype and just shows you how to do it and MOST importantly, how NOT to do it! Highly recommend this."